5 Songs Pitbull Should Have Left Alone
You know Las Gringas are about the biggest Pitbull fans you will ever meet, but that doesn't mean we are always in love with some of the música choices that he makes. In general, his original music is right up our ally…bilingual, fun, dance-able, and catchy! It's when it comes to his remixes, however, that sometimes we just want to say "Aaaay, no, papi." and switch to the next canción.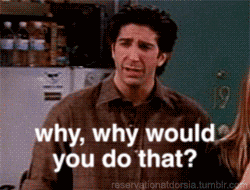 So, just for fun, we have pulled together 5 songs that we think Pitbull should have left alone…música that should have been labeled: no re-mix required!
Avicii – Wake Me Up [Pitbull Remix]: If you live in Miami, you probably hear this song on the radio every hour, and while, there isn't really anything wrong with this remix, we honestly just prefer the original.  
Daft Punk Feat. Pharrell Williams & Pitbull – Get Lucky (Remix) Again, nothing really wrong with this remix, except it sounds exactly like the original with just an intro by Mr 305. If he is going to "re-mix" a song, we'd love to see him actually mix it up a bit and showcase his talento!
Rihanna Feat Pitbull – Diamonds (Remix): I'm actually feeling his rough/tough intro on this song, but again, that's all it is. After the first 30 seconds, Pit disappears from the track! ¿Qué pasó?
Michael Jackson Feat. Pitull – Bad (Remix): Messing with the King of Pop is pretty dangerous, even for Pitbull. So, this remix was maybe a risk he shouldn't have taken:
Michel Telo Feat Pitbull Ai Se Eu Te Pego (Remix): Out of all of the remixes on the list, I have to admit I enjoy this one NOW. My issue was that the song by Michel Telo was so incredibly over-played, by the time Pitbull came out with this remix, I was on "Ai Se Te Pego" overload. Sorry Pit!!
Pero, sabes that we don't like to be negative! So we've got to also call attention to our favorite Pitbull remix…that has become on constant playlist-rotate for years!
Beyoncé – (RMX) (feat. Pitbull & Sinful):
In the end, you know we love our man, Pit, and his music….especially when it is HIS MUSIC. So, do you agree that there are some songs that were better left in their original form? Other remixes that maybe we missed that are awesome? Let us know in the comment section below…and as always….daleeeee!